Nowadays, in the age of Amazon prime, most of us have cardboard boxes lying around the house. Or you're at least recycling them once a week. If you have kids at home, you know how quickly their attention span will disappear. Crafting from things you find at the dollar store can only go so far. So why not use all of this cardboard to your advantage? Here at Home Addict, we have lots of cardboard crafting ideas for you to choose from.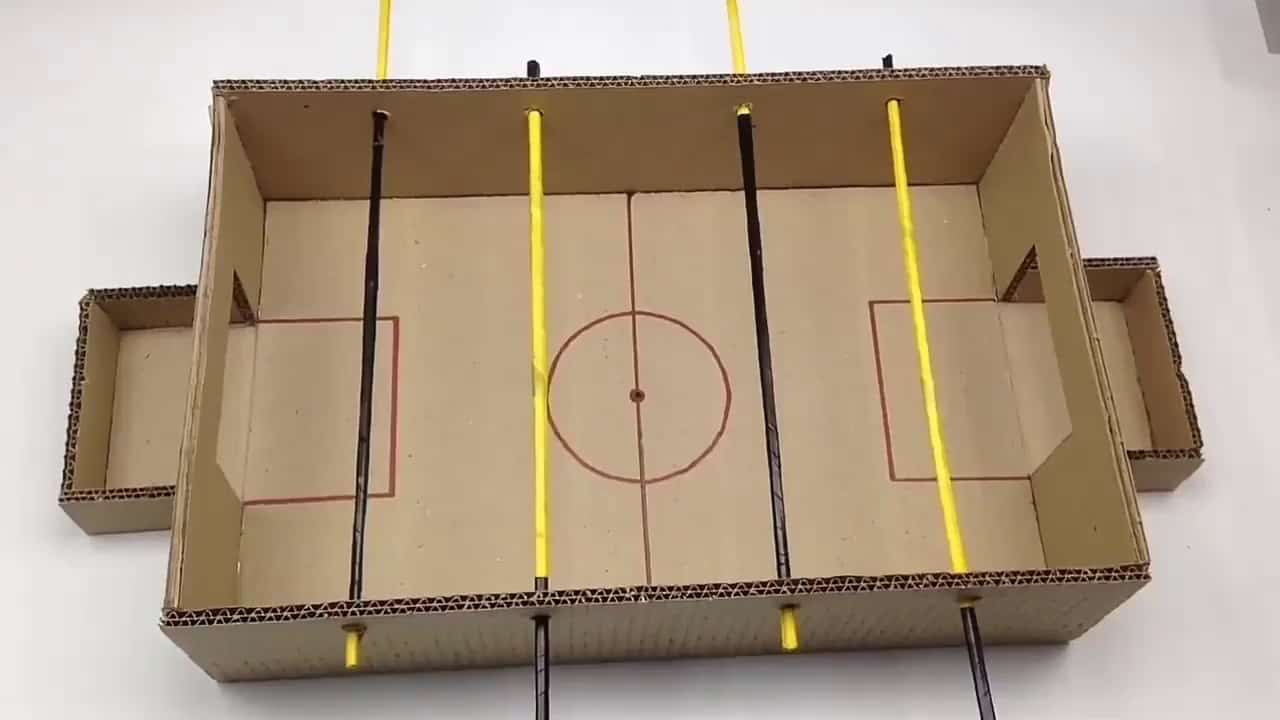 Cardboard Foosball Table
This first craft idea is pretty epic. This is a foosball table made out of cardboard and paint, which you can probably find around your house. Thing that is really good about this is that your kids will eventually grow out of a foosball table. We had one in my house, and it was something that we used for about a year and got tired of it. Now it's a large piece of furniture in storage that my mom is having a hard time letting go of. This foosball table is temporary and disposable, so you don't have to worry about it taking up too much space for very long. But your kids still get the benefit of having lots of fun. For full instructions on how to make this, check out the Creator Guy YouTube channel.