It happens to the best of us. You're living day to day life and somehow, amongst all of the routine, you look around and see that your life is cluttered chaos. Organization doesn't come easy to most of us. And when you do have time and money in your busy life, you don't want to spend it on cleaning. Well, that's where we come in to help your messy life. Here are some brilliant home organization ideas to finally put your life back together. And what's even better? It can fit any budget because these ideas are ridiculously cheap.
Use Shoe Bins For Your Jeans
Just because something is labeled "shoes", doesn't mean that you have to use them exclusively for shoes. Something that I'm constantly struggling with is how to organize and fold my jeans so that they don't take up more closet space than needed. And jeans can be pretty bulky!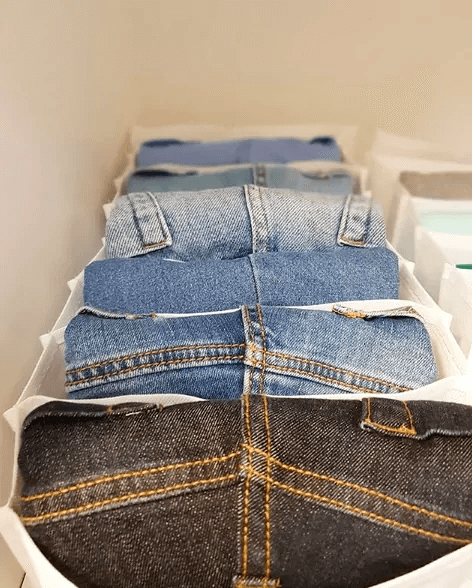 Use a shoe organizer! This easy and cheap home organization trick is something that will save space and train you to fold your jeans in the easiest way possible. All you have to do is fold or roll your jeans into a small enough bundle so it will fit in the slot! Easy peasy.