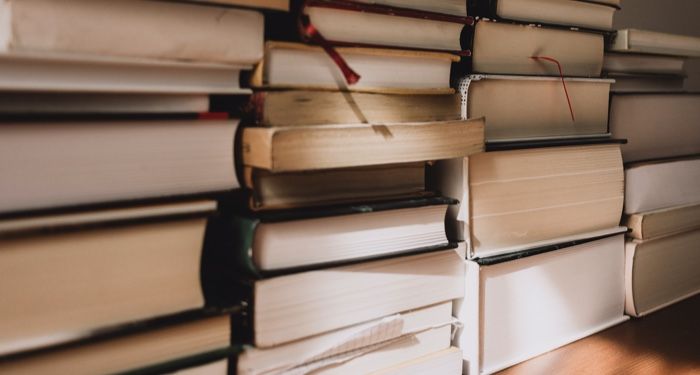 Stacks of Unread Books
Reading a book before bed is a wonderful way to unwind. It's far healthier than watching TV or scrolling on your phone. However, if you're guilty of leaving a huge stack of unread books on your bedside table, it's time to clean up. Unread books only contribute to the clutter, which leaves you more stressed and guilty. Feelings of guilt and stress worsen your sleep and make being in your bedroom an unpleasant experience. Keep one or maybe two books on your bedside table; you don't need any more than that.
Organize your books in a bookcase. This way, you have more space, and can easily grab a book when needed. You're less likely to damage or lose a book when you keep them on a shelf. You'll even lessen the amount of dust flying around your room since you're not moving books around as much. Try not to read anything too scary or suspenseful right before bed; this could make you stay up later and worsen your sleep.