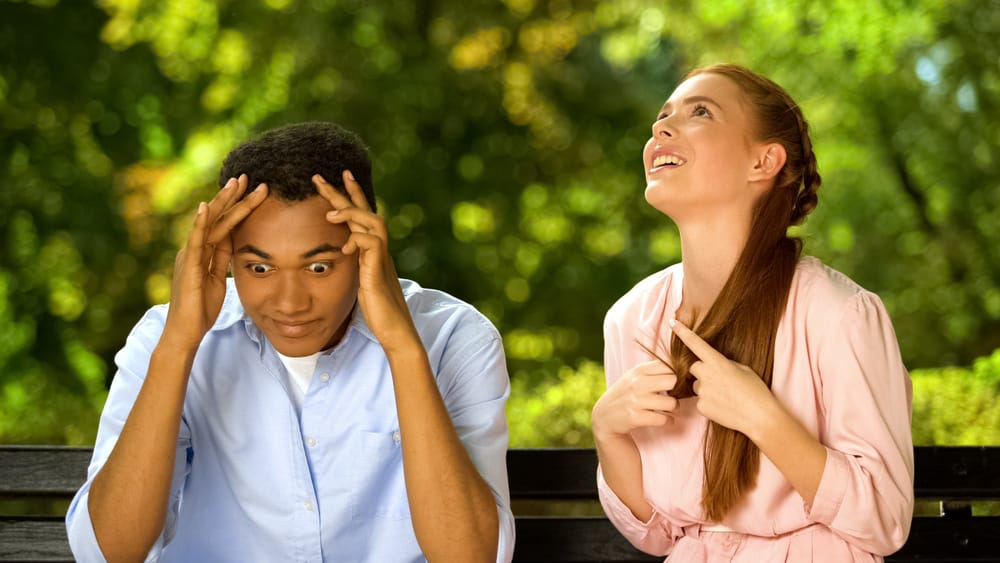 18. Outright dishonesty is an even tougher pill to swallow.
Do you consider lying a gross behavior? Lying is never a harbinger of a successful relationship. Healthy couples create a solid foundation through a combination of many things — communication, trust, respect — but underpinning all of those characteristics is honesty. So when a partner blatantly fibs or behaves like someone else, the other person is warranted to feel alarmed. While it's possible to work through these issues, sometimes they're irreconcilable or just plain freaky. SpiralRavine shared his experience with an ex's quirky trait, which quickly became a deeper issue in their relationship.
"My ex did not have a consistent tone of voice. It seemed like the more people that were in the group we were with, the higher her voice got as if she was trying to get more attention and be a more important member of the group. When we were alone, though, she was relatively calm. It was weird." That sounds like a lot packed into one box. And it seems as though someone labeled that box Pandora because he doesn't want to open it. It seems as though he didn't want to touch this topic with a 12-foot pole, and ended the relationship. Not only is changing your voice a bit of a poser thing to do, but the time he explained doesn't help. Does she want to suck all the attention of of the room?