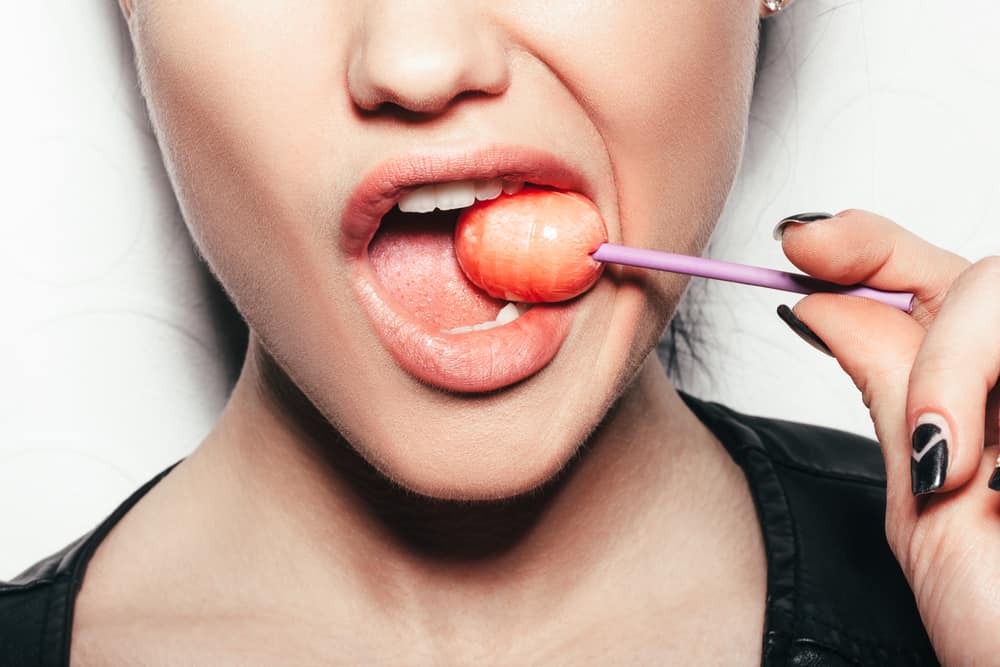 8. Lollipops are all good and well — until they lead to gross sucking noises.
There's "normal" sucking on weird things, and then there's weird sucking on normal things — namely, lollipops. While the latter behavior may not seem as extreme, it can definitely be a dealbreaker. RebuildingMyself describes their ex's relationship-ending lollipop-sucking habit: "Ex-GF loved lollipops. Nothing wrong with that. Until you are at the computer and want to show her something while she's sucking on one, [making] disgusting slurpy noises RIGHT IN YOUR [FREAKING] EAR. Or she'll try to have a conversation while eating one at the same time, thinking she's handling the slurpiness properly — but she isn't, and that's all I hear."
Others agree these such slurping noises are intolerable. [deleted] replied, "This is the worst. I can't stand mouth/slurpy noises." I-heart-naps also has a phobia of these noises, although they seem to be making it work in their relationship: "I hate mouth noises, whether it's human or animal. I don't even like when my animals groom themselves [and I can hear] the noise. My boyfriend intentionally makes those noises sometimes just to annoy me." Do you think this is gross, or just okay?