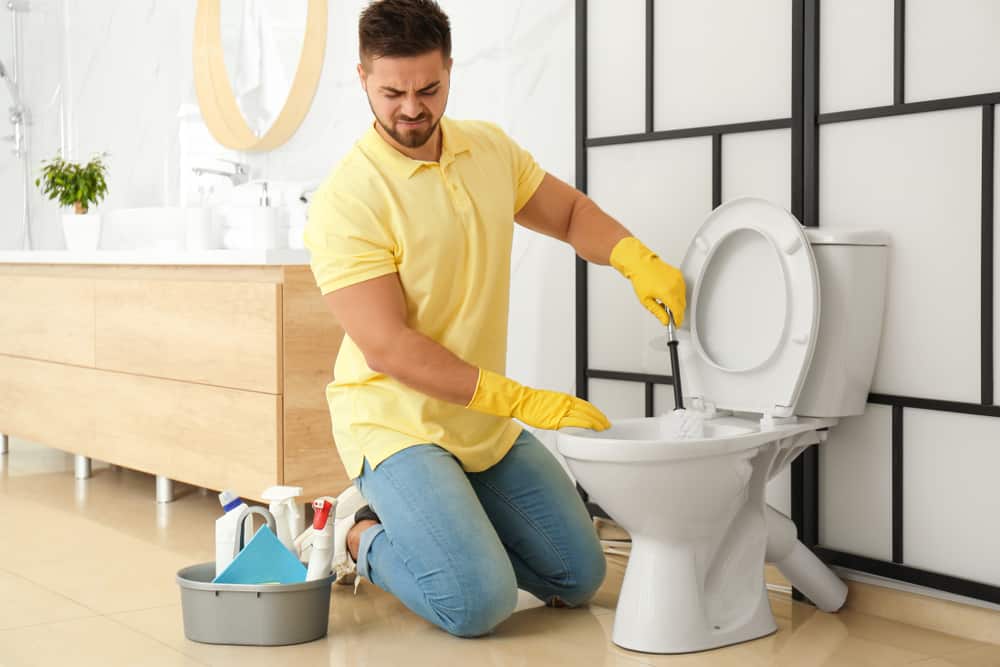 29. If your partner has a contest in the bathroom, it may be time to let them go.
Mswench describes her partner, who completely lacked awareness: "So many beautiful examples from my previous relationship. Here are some of my favorites: [Touching himself] all day in my room while I was at work/actually [freaking] doing something with my life, then leaving his napkins hidden throughout the room. After not showering for a few days, he'd sit around naked and play with [himself] and then smell his hands; insisting on coming into the bathroom with me at all times. If I wasn't using the toilet, he'd take the most [butt] [s*&!] humanly possible and then refuse to flush it until I looked in the toilet and acknowledged its glory.
He was counting toilet paper sheets. He'd basically rate his [s*&!] on a scale of how many sheets of toilet paper he'd need; [that] look in his eyes when he ate any meat with bones in it. Wings, ribs, you name it. He'd just mow the [s*&!] out of it, have food covering the entire bottom half of his face, and make grunting sounds the entire time, picking his nose, inspecting the schnogs, then wiping them on the walls. Regardless of location." Okay, wow. We hate to say it, but that was a mouthful *gag*. Guys, take notes here. Flush the toilet, stop counting toilet paper squares, use a napkin, and please — for the love of God — use a tissue and wash your hands!