It's often tricky to navigate the journey of sharing your life with another person, but it can be worth the effort if you find the right person. Other times, though, it most certainly is not worth it. The following Reddit stories will have you thanking your lucky stars for your relationship — unless, of course, you find yourself in a similar situation. Sure, we all can get a little lazy and toss a shirt in a chair instead of the laundry basket. However, these gross stories really emphasize how adhering to household chores and personal hygiene are so important. Check out these 30 times Redditors had to break up with their boo because of gross habits. If you find yourself being like one of these Redditors, please try to break any of these disgusting patterns!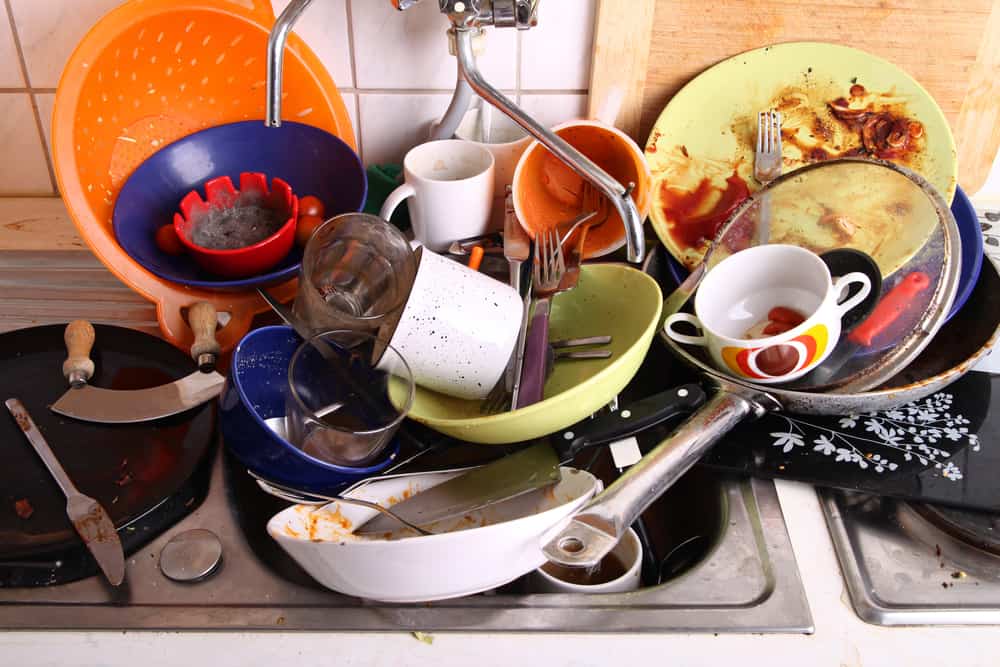 30. Some people don't mind dirty dishes unless they're crusted with old food.
It's common for two people to disagree over how to wash dishes. Maybe one person likes to hand wash, while the other only uses the dishwasher. For yosupdood, his predicament was far more sinister: "Rather than washing dishes, my ex would just pile them up and simply put them back in the cupboard . . . I once asked for a pan, [and] she told me to look in a drawer. All her pans had an inch-thick crust of unknown food from God knows when. I asked her why she didn't do dishes, and she just said she didn't feel like it. I had to sit there for fifteen mins and pick at the crust just so I could make breakfast. We broke up."
Ran0mSynth3sis has a similar story: "My ex used to make food (like Mexican rice, for example) and eat it straight out of the pot or pan he made it in. Not a huge deal in and of itself, but he would then leave the pan (half-eaten food still in it) and just put it on the floor or on top of the T.V. or end table . . . These items would not be cleaned up or removed until I did it. Needless to say, the place stunk." No problem eating out of the pot directly. That goes double if you are the only one dining. In fact, it actually saves dirty dishes. However, leaving the half-eaten pots around the house is a bit strange. Did he think the dish fairy picked them up each night?